Meeting Facilities
Meeting Space
The University of Guelph offers state of the art amphitheatres, a wide selection of seminar, boardroom and classroom space unmatched by any hotel facility in Ontario. We can accommodate guests ranging from 2 to 2000 all in one central location.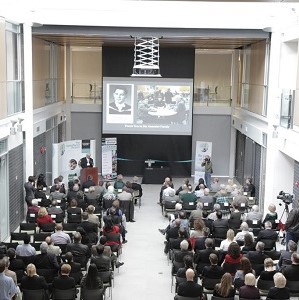 Function and Event Venues
Whether it's a beautiful sky-lit atrium for a reception and banquet or a mutli-purpose hall for trade shows and poster sessions, your Conference Services representative can recommend space for your specific needs.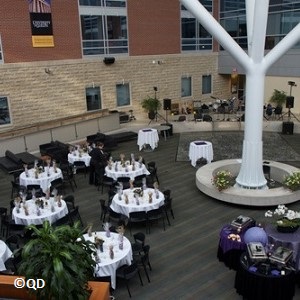 Athletic Facilities
Our diverse Athletic Facilities host a variety of sports and training camps in both our indoor and outdoor space. In addition to the multi-purpose Athletic Centre and Gryphon Arena, the newly constructed Gryphon Soccer Complex boasts two full sized Polytan artificial turf soccer fields, a half sized artificial turf practice field and a full sized natural grass rugby field. In addition to benefiting sports teams, the Field House can host conference events and trade shows with capacities up to 2000 people.
Audio Visual
Many of our facilities are equipped with state of the art audio visual systems. The Teaching and Support Services department, along with Conference Services, provides a variety of audio visual equipment and services to meet your needs at affordable rates.